Message from the Head of the Legal Studies Undergraduate Study Program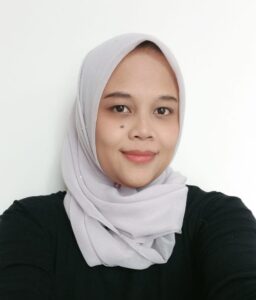 Maya Indrasti Notoprayitno, S.H., M.Si, Ph.D.
Assalamu'alaikum Wr. Wb., Salam sejahtera bagi kita semua, Shalom, Om Svastyastu, Namo Buddhaya, Salam Kebajikan.
Welcome to the website of the Faculty of Law, Trisakti University, especially on the page of the Bachelor of Law Study Program (Prodi) page. It is a pleasure to be able to provide the best information about our study program that has been accredited A and has also obtained the ASEAN University Network-Quality Assurance (AUN-QA) certification.
We are fully aware that the dynamics of today's society cannot be separated from the role of websites that make it easier for the public to obtain important information, including higher education information. The Undergraduate Study Program seeks to provide information to produce the best generation. Comparative Law is a feature of the Undergraduate Study Program, it can be seen on the document page related to the Operational Curriculum (KO) that in each specialization program there are comparative or comparative courses. In addition to the curriculum, the public can also obtain information on other websites such as the education system, types of lectures, teaching staff, publications, student activities, alumni success, and several programs that students can participate in.
The Undergraduate Study Program always strives to improve the system, human resources, and infrastructure listed on the page in order to achieve quality education, including the implementation of sustainable cooperation with various partners both at home and abroad.
We hope that with this page, people can get to know more about the Bachelor of Law Study Program, Faculty of Law, Trisakti University and at the same time make the best choice in developing knowledge and in achieving a brilliant career.
Finally, we wish you "success" to give encouragement in advancing higher education in Indonesia.
Warm regards and good health,
Wassalaamu 'alaikum Wr. Wb., Om Shanti Shanti Shanti Om, Namo Buddhaya, Salam Kebajikan.
Thank You.